Tree Surgeon East Devon
We cover all East Devon and Exeter areas, plus West Dorset and South West Somerset.
Tree Reductions & Shaping
Dismantling & Tree Removals
Fruit Tree Pruning
Hedge Removals – Stump Grinding
Our professional, polite and friendly teams will undertake your work as quickly as possible with the minimum of fuss.
Working to your brief to give you the outcome that you desire, clearing away the waste wood and leaving the site as clean as possible.
From our East Devon base we are ideally placed to cover Devon, South Somerset and West Dorset.
FREE NO OBLIGATION QUOTES – CALL US  07485 411618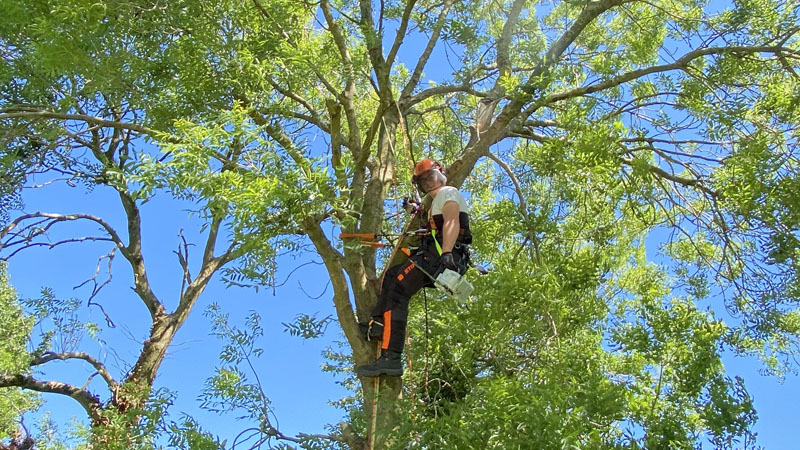 From our East Devon base we are ideally placed to cover Devon, South Somerset and West Dorset.
Devon Arborists – Tree Surgeons East Devon, a local family business who pride ourselves on the quality of our work and our customer service.
We are environmentally aware and recycle as much cut wood as possible and use for Firewood Logs.
We also offer a full range of Hedge Care – Hedge Cutting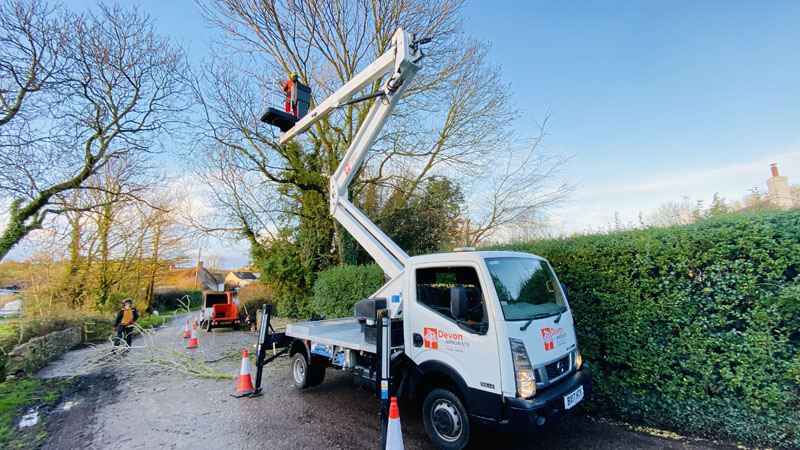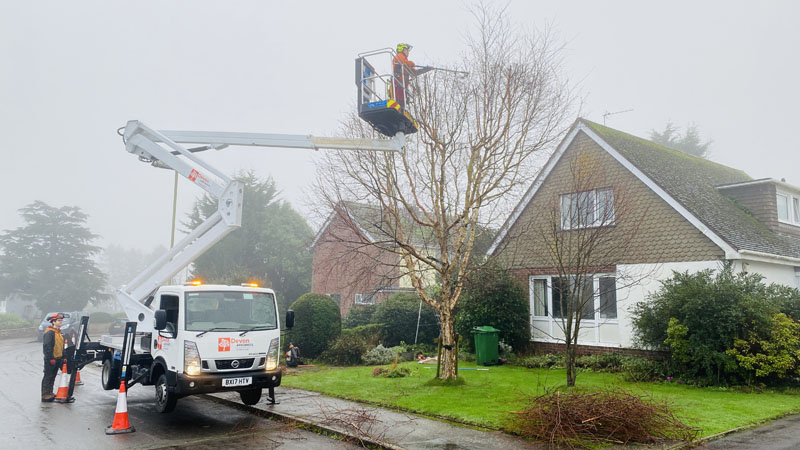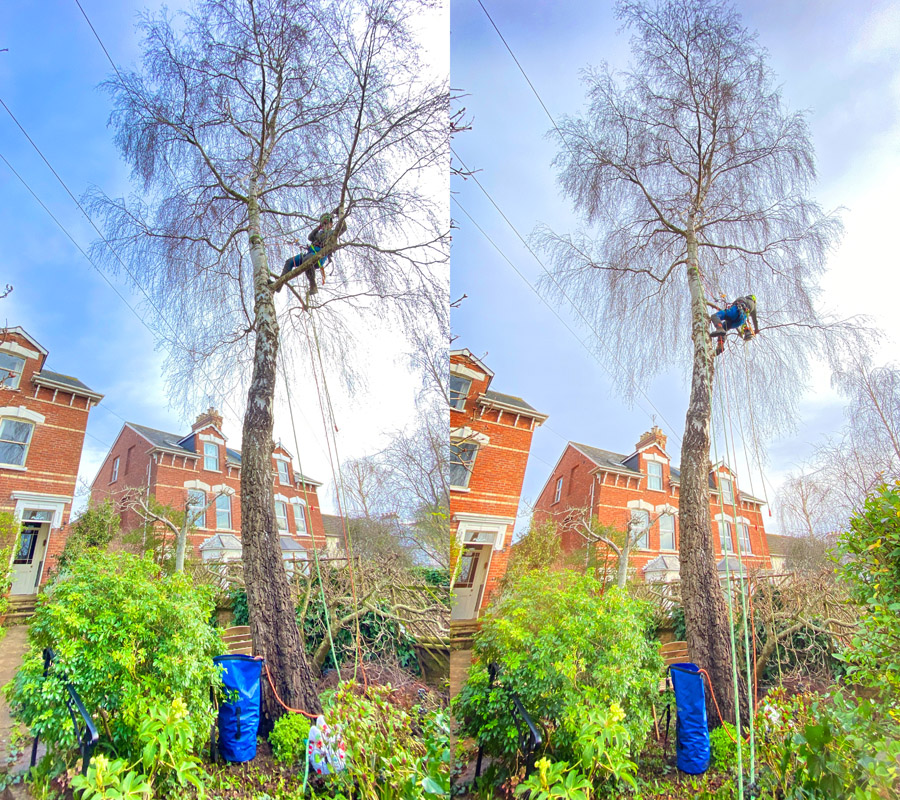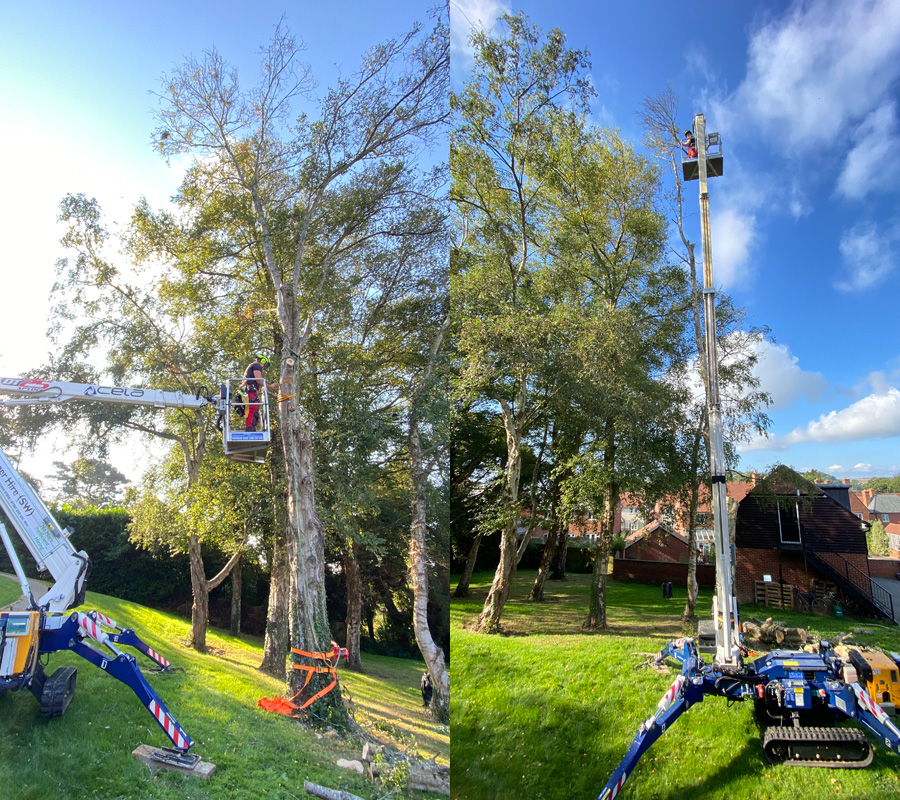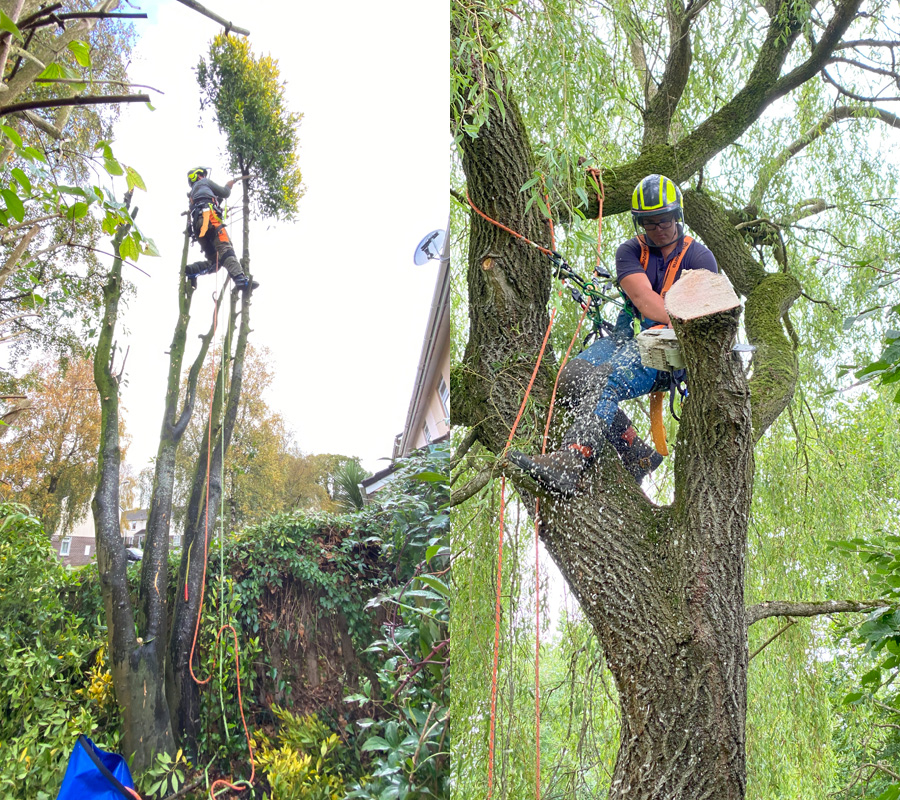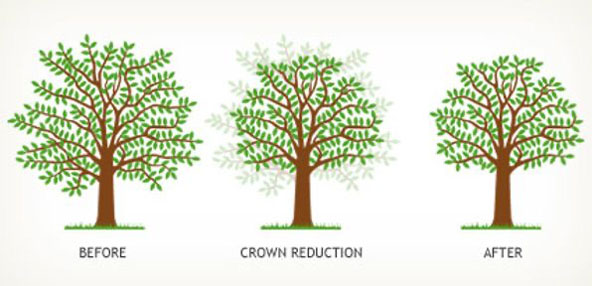 Crown Reductions
The basic process of reducing the total size of a tree. The tree is reduced by a specific amount, normally around 30%, whilst retaining or improving the natural shape of the tree.
Pruning points are chosen to ensure that the tree regenerates in a healthy manner and to prevent the ingress of pathogens or unhealthy growing paterns which will cause long term problems.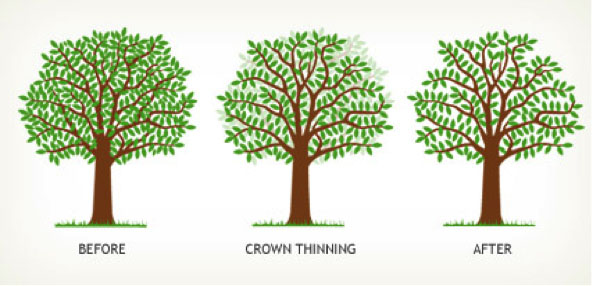 Crown Thinning
A technique to reduce the overall density of the tree canopy, to allow more light through the tree to reduce shading or to reduce the chance of wind damage. A proportion of secondary and small branches are removed. The tree retains is original size and overall shape.
Crown Lifting
A process for various reasons, to allow more light for the surrounding areas allowing other plants or grass to grow. Removing branches that are causing obstructions, perhaps over pathways or roads. To create desireable views or to remove branches that are cuasing problems with closeby buildings.
Pollarding
Pollarding is often used in pedestrian areas or confined spaces, a method to control the general size of a tree.
The technique removes branches at specific heights promoting the growth of new lateral branches. Pollarding will need to be done on a regular basis to contain the new tree size. Pollarding is best done to younger trees.
Tree Removal
Sometimes sadly there is no other option than to completely remove a tree, this can be done in two ways. Firstly if space allows, the quickest and most cost effective way is to simply fell the tree, this however is quite rare. Secondly, the tree will have to be dismantled sectionally. The tree is climbed and dismantled limb by limb, often lowering the waste material with rigging equipment. If the tree is too dangerous to climb the only option is to use Mobile Elevated Work Platforms (MEWP's) to gain access to the canopy.
Dead Wooding
Dead wood in trees can very very dangerous, especially if the tree is in a public space, or over hangs footpaths or roads. This dead wood is prone to being dislodged in any bad weather with the obvious associated risks. The entire crown is checked and dead wood removed. It should be remembered though, that dead wood is an important habitat for wildlife, and some dead wood if safe to leave has great environmental benefits.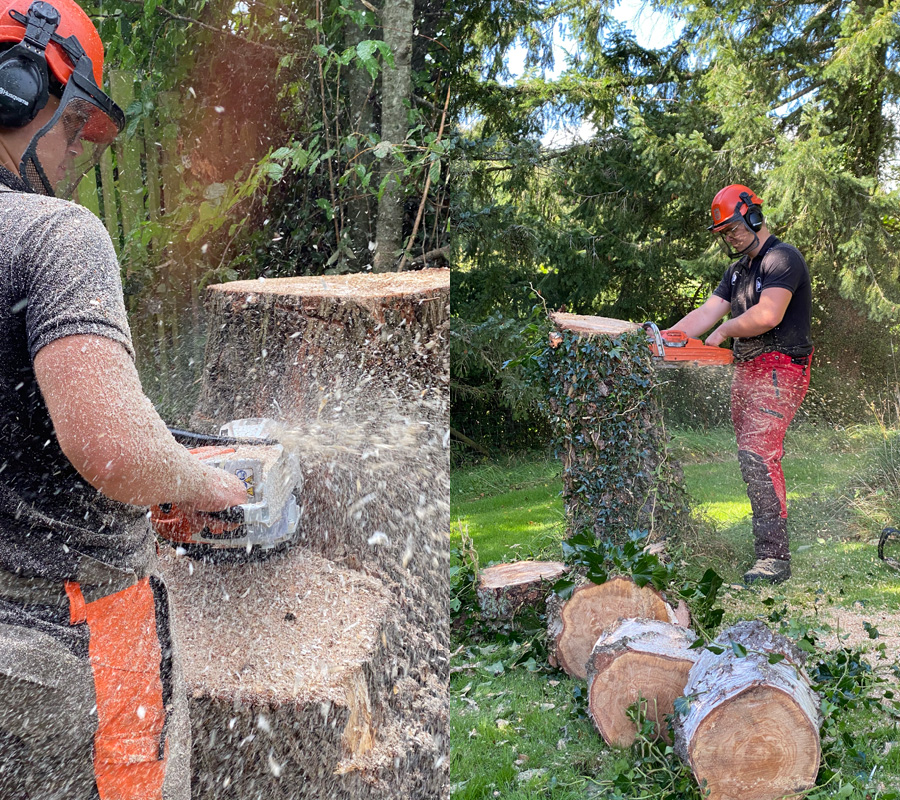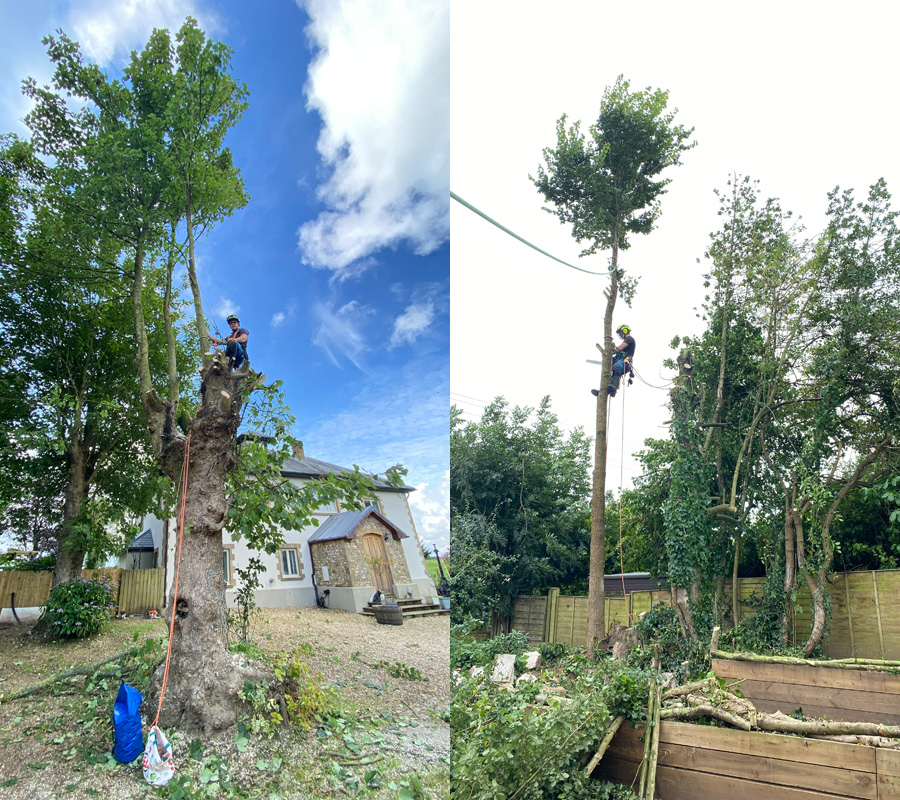 Devon Arborists tree surgeons are based in East Devon so are ideally placed for the following towns, Sidmouth, Branscombe, Beer, Seaton, Lyme Regis, Axminster, Stockland, Membury, Honiton, Ottery St Mary, Feniton, Cullompton, West Hill, Budleigh Salterton, Exmouth, Lympstone, Topsham, Exeter, Dawlish, Teignmouth, Woodbury, Colyton, Shute, Aylesbeare, Newton Poppleford, Otterton, Broadclyst, Whimple.