Tree Surgeon Branscombe
Always a delight getting an enquiry for a tree surgeon in Branscombe being so close to home. Following a site visit a plan was discussed and a quote given.
The job was to raise and thin the canopy on a block of Sycamore that were becoming a worry to the home owner.
The trees were causing a number of issues but maintenance was needed rather than just removal. Due to the prolific growth, the sycamore were now blocking a large amount of light making the rear of the house dark and damp, not only a visual issue but one of maintenance for the house and also a slip hazzard. At this time of the year the leaves from the over hanging branches were also constantly blocking the guttering.
The plan was to remove as much of the growth which surrounded the corner of the house as possible, whilst retaining the shape of the tree block. Rather than just one trunk, it was a block of around 6. To remove all the low new growth and to raise and thin the canopy above.
Access to the work site was far from easy, the tree being located on top of a steep very slippery bank, which height wise was around first floor window level. All brash had to be carried from the site around the rear and side of the house to the road in the front, a distance of approximately 35m before it could be chipped for removal.
There were also hazzards below the tree that had to be factored in, an external oil fired boiler with oil supply, a tiled canopy over the rear door. Over half the tree was also over hanging one of the telephone exchange buildings and its roof, this meant much of the over hanging branches needed to be lowered down with rigging ropes.
For anyone who lives in the Branscombe area knows that interent access is bad enough, it was rather vital we did not make it worse by dropping a branch through a roof!!
The job was completed without hitch and a great improvement was made to the rear of the house.
If you need a Tree Surgeon In Branscombe Call Max at Devon Arborists for a FREE NO OBLIGATION QUOTE – 07485 411618
CALL MAX NOW – 07485 411618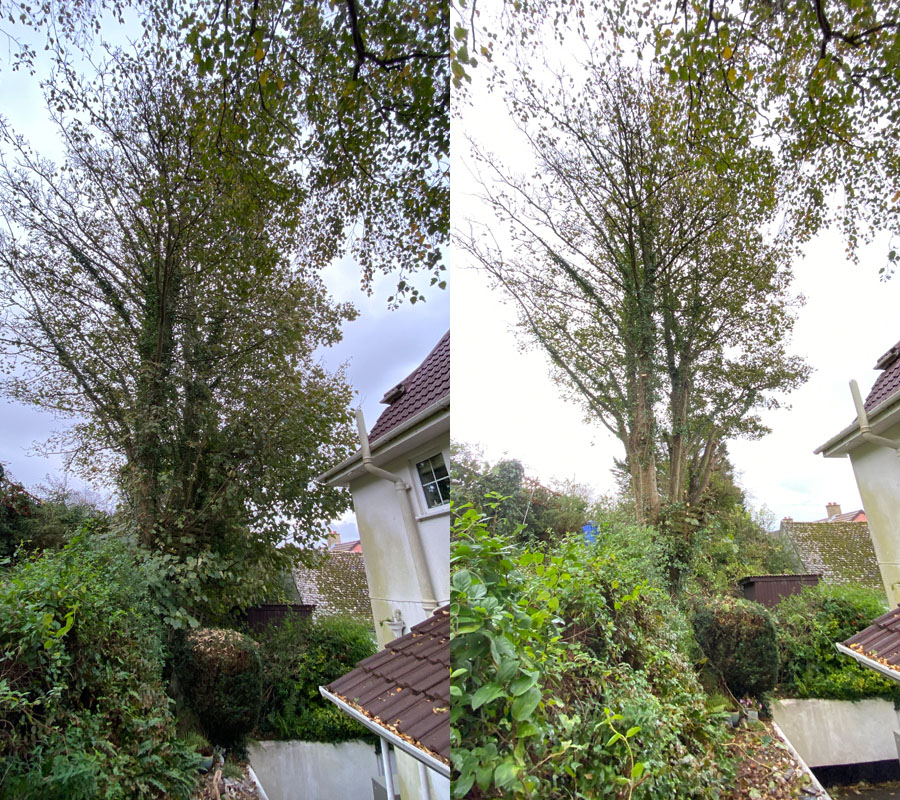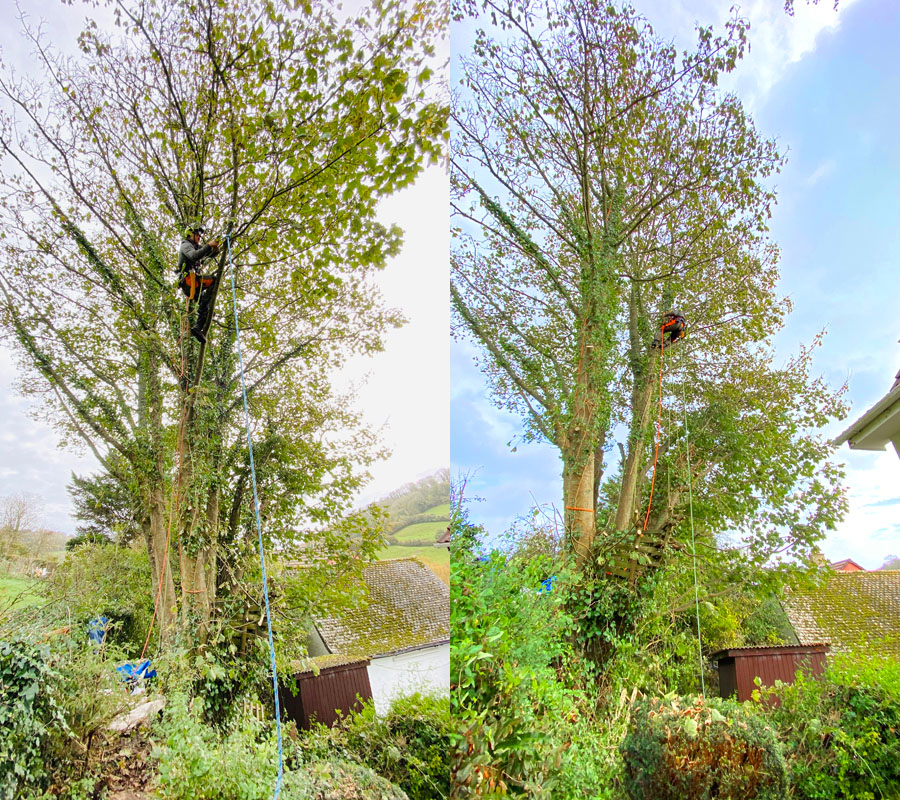 Based In East Devon
COVERING
East Devon & Exeter