Garden Clearance Colyton
A great garden clearance job in Colyton recently, to clear the bottom of the garden that had become a bit of a dumping ground.
The surrounding area had then become harder to maintain so had gradually become overgrown.
We cleared a large pile of garden waste which was mainly branches that had been cut from the numerous trees in the garden, all of this was chipped.
Great care was taken while clearing the pile for wildlife, suprisingly there was very little, until we reached the bottom, where we found a rather large grass snake! who made a hasty exit into the hedge.
We then cut the rear boundary hedge and cleared the drainage ditch that ran across the end of the garden, ensuring good water flow with the winter approaching.
The job was finished up with brush cutting the grass in the area and giving a good clean through of the area.
Call Max for a FREE NO OBLIGATION QUOTE – 07485 411618
CALL MAX NOW – 07485 411618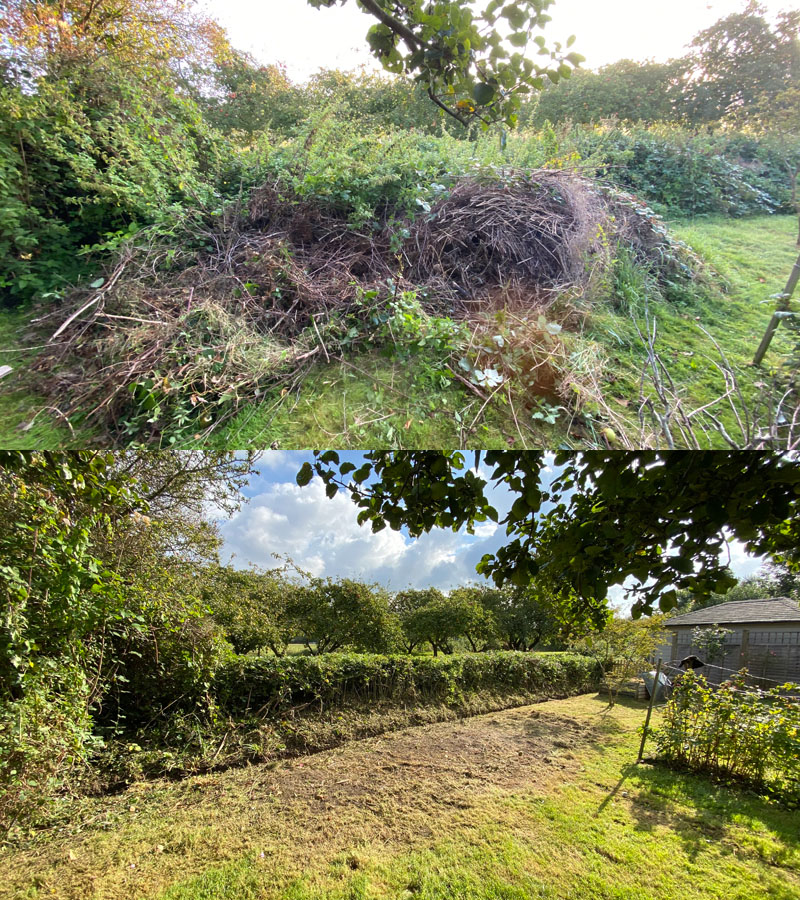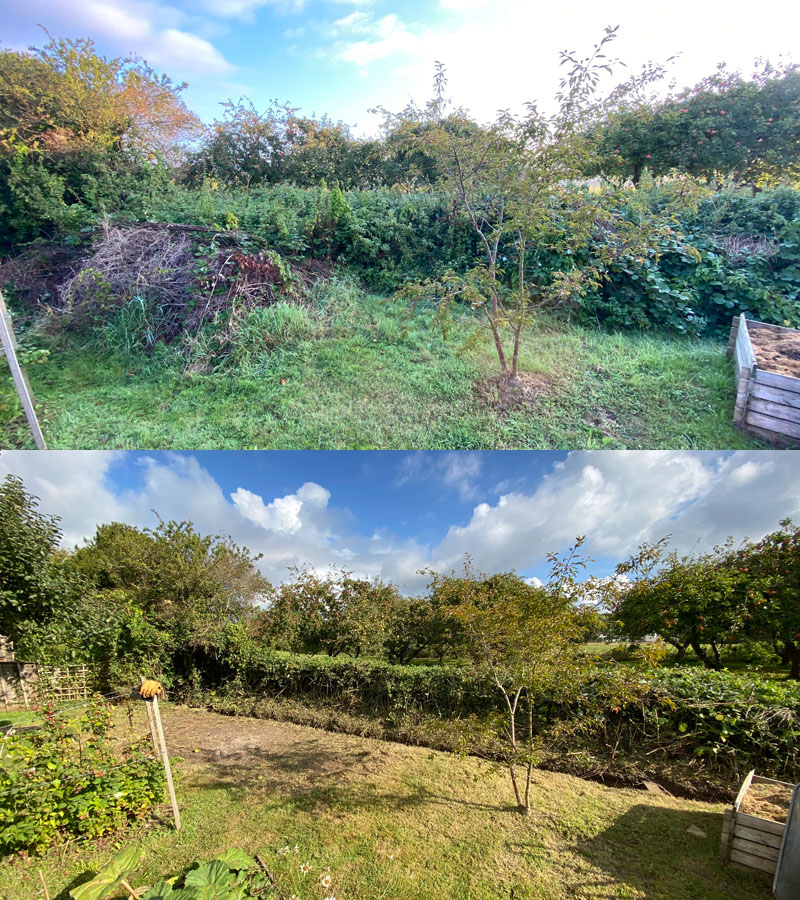 Based In East Devon
COVERING
East Devon & Exeter