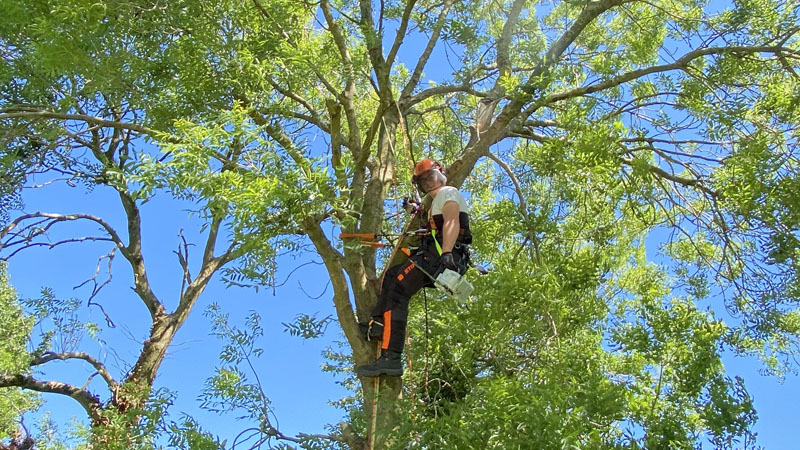 Tree Surgeon East Devon
East Devon's Tree Surgery, Hedge Care & Stump Grinding Specialists.
All East Devon and Exeter Areas
Polite – Professional – Reliable – Local
Our Phone Is Always Answered
Read our 5* Google Reviews
Devon Arborists – East Devon Tree Surgeons.
Whether you need a tree surgeon to trim a few branches or a complete tree removal, we are here to help you.
Call us now for a FREE no obligation quote. 07485 411618
EMERGENCY CALL OUTS 24/7
Let us take the strain of your hedge cutting.
No matter what size of hedge we can quickly and efficiently trim your hedge.
All Waste Removed & Garden Left Tidy.
All East Devon & Exeter Areas Covered.
Cherry Picker Access – East Devon & Exeter
Cherry Picker access for dangerous trees and high hedges.
Safe – Efficient – Time Saving
Truck & Tracked Cherry Pickers (MEWP)
All East Devon & Exeter Areas Covered.
Stump Grinding East Devon
Remove unsightly, dangerous and inconvenient stumps in your garden.
All East Devon & Exeter Areas
Any Size Stump – Virtually Any Location
Narrow Access – Will Fit Through Garden Gates
FREE No Obligation Quotes – 07485 411618
or
Send A Message For A Fast Response
90 reviews on
Tree Surgeon East Devon & Exeter
FREQUENTLY ASKED QUESTIONS
Which Areas Do You Cover
We are based in East Devon and cover all East Devon and Exeter areas. We also cover West Dorset and South West Somerset.
Our geographical area extents to Charmouth in the East, extending down to around Teignmouth in the West and extends northwards to Crediton, across towards Tiverton and then over towards Chard in South West Somerset.
How Long Are Your Lead Times?
We aim to keep our lead times as low as possible, normally we can undertake larger jobs within approximately four weeks. If your particular job is smaller it is often possible to fit it in sooner than this.
We are working in the East Devon and Exeter area every day, so it is often possible to add smaller jobs to our work schedule.
Comparing Quotes
We always provide written quotes for all prospective contracts detailing the planned works and the fixed cost that we have quoted.
This gives protection to both parties, leaving no doubt of the work or the cost.
However, if you receive more than one quote, it is absolutely vital that you are comparing like for like.
We very often hear of cut price quotes, but it is no great surprise that corners have been cut, or the works suggested are very inferior.
We always quote to give our high standard of workmanship, professionalism and customer care.
We will undertake your contract fully equipped, with the lastest equipment, we will always be wearing suitable personal protection equipment, and your work carried out to the highest standards.
Typical examples of cut price quotes are hedges left with a poor quality of finish or cut back to a suitable level, we very often see hedges that are left to grow larger and larger either in height or out over paths, roads or gardens.
WARNING – the worst situations are cut price quotes for tree works, this invariably leads to rushed work and taking undue risks, endangering property and the safety of people and the tree surgeon, rushed jobs lead to injuries and much worse.
By reading our reviews from previous clients, you will see that our costs are very fair and reasonable for the service that we provide.
Do You Take The Waste Away?
Yes we do.
We always remove all waste unless requested not to, or there is a reason that we can not and this has been agreed by the client. An example of this may be working in an area that is a significant distance away from a vehicle accessible point. This is always agreed beforehand. This situation is very rare.
If we are removing trees, our clients sometimes wish to keep the timber for burning, again this is something that is agreed beforehand.
Our Property Is In A Conservation Area
Our house is in a Conservation Area and we need work doing.
If your property lies in a Conservation Area and you would like work on a tree you need to give your local council Notification Of Proposed Works. This is applicable to all trees that have a diameter of 75mm or more measured at a height of 1.5m, or if reducing the number of trees in a group for the benefit of the remaining trees, the size is slightly greater at 100mm at 1.5m. This situation is for thining trees in a copse or similar.
There are some exemptions to this however. The mainteance pruning of fruit trees. Works for a statutory obligation.
Hedges to some degree are exempt but not for all situations. Maintenance hedge trimming is fine. Large height reductions may need a Notification, or any significant work to a significant hedge of interest. For example, ancient Devon bank hedge row. Individual trees [ as opposed to trees that have been maintained at a set hedge height ] that make up a hedge row would also need a Notification given.
Giving the Notification gives the Council the chance to apply a Tree Preservation Order TPO if it considers the tree or hedgerow worthy of protection.
Exeter and East Devon both have large areas covered by Conservation Area status. We can check if your property lies in one.
Our Tree Has A Tree Preservation Order
If you have a tree protected by a Tree Preservation Order you must not have any work done to it without permission from the planning department of your local council. This includes "Just cutting back a few branches" as we are asked very often.
Tree Preservation Orders are there to protect significant trees or trees that provide ammenity value.
Tree Preservation Orders can apply to single trees, groups of trees or whole areas or hedgerows.
East Devon & Exeter both have large amounts of trees and areas that are covered by Tree Preservation Orders.
You can check to see if one of your tyrees or hedges is protected by a Tree Preservation Order by clicking the links below.
Exeter Tree Preservation Order Map
For East Devon you need to fill in the form, this will then take you to the Tree Preservation Order Map.
It perhaps should be noted that filling in the form will in our opinion alert EDDC to the fact that you are considering tree works. A Tree Preservation Order can be applied to a tree or area at any time.
We have access to the Tree Preservation Order map without giving property details.
East Devon Tree Preservation Order Map
Birds Nesting Season
There is often lots of confusion and misinformation around nesting season.
It is often thought that the so called " Nesting Season" has fixed dates with hedge and tree works not permitted at this time, this is not accurate information.
Many people believe nesting season runs from the end of March till the beginning of September, these stated dates are only a guide as to when many birds may be nesting, and when the word " Nesting" is mentioned it could be building the nest, at the point of laying eggs, sat on eggs, or young in the nest.
Nesting can actually happen at any time of the year, especially with pigeons.
Reputable tree surgeons will check for birds nesting at all times of the year, along with other wildlife, if active nests are found then works will need to stop, perhaps on part of a job or all of it.
Active birds nests are protected by law under the Wildlife & Countryside Act 1981.The main points which concern tree surgeons are as follows.
"Intentionally take, damage or destroy the nest of any wild bird while it is in use or being built."
"Intentionally or recklessly disturb any wild bird listed on Schedule 1 while it is nest building, or at a nest containing eggs or young, or disturb the dependent young of such a bird."
It is very common for tree surgeons to have a number of jobs either delayed or parts of the works delayed at this time of the year waiting for the nest to be finished with.
We hope this provides some useful information and provides clearer information around nesting season.
Ash Dieback Removal East Devon
Ash Dieback Removal East Devon & Exeter Areas.
Ash dieback is affecting ash trees across the UK, a fungal disease that leads to rapid decline and failure of ash trees.
Ash trees that become infected, rapidly become unsafe, shedding limbs with the possibility of total failure.
Due to the nature of the disease, the tree becomes very brittle and unstable.
It is regarded in the industry that these trees should not be climbed for dismantle and removal, they should be accessed by the use of cherry pickers (MEWP – Mobile Elevated Work Platforms) or removal by machines.
We are able to provide removal for any ash dieback infected tree.

Devon Arborists – East Devon tree surgeons who are ideally placed for the following towns, Sidmouth, Branscombe, Beer, Seaton, Lyme Regis, Axminster, Stockland, Membury, Honiton, Ottery St Mary, Feniton, Cullompton, West Hill, Budleigh Salterton, Exmouth, Lympstone, Topsham, Tree Surgeon Exeter, Dawlish, Teignmouth, Woodbury, Colyton, Shute, Aylesbeare, Newton Poppleford, Otterton, Broadclyst, Whimple.