Tree Surgery Exeter
Wisteria causing a major problem in Heavitree Road Exeter. This Exeter business had an issue with Wisteria that had been growing up through a Maple for many years, ever getting bigger, thicker and expanding, with the poor Maple constantly growing upwards and to one side to try to escape.
The issue now was the fact that the Wisteria was starting to completely cover the street light. Property owners have a responsibility to keep street lights clear from any growth from their property. They must also keep footpaths clear for walkers, footpaths are classed as part of the highway.
With such a busy footpath below, along with the busy 2 lane, plus bus lane road and the bus stop access via a MEWP was not really an option. The decision was made to access it via ropes and remove as much of the Wisteria as possible.
Once all the growth was removed, plus any branches that were causing significant shading of the street light the tree was naturally rather one sided. It was decided to let the tree regenerate and potential further works may be considered in the future.
For all your tree surgery needs Call Max for a FREE NO OBLIGATION QUOTE – 07485 411618
CALL MAX NOW – 07485 411618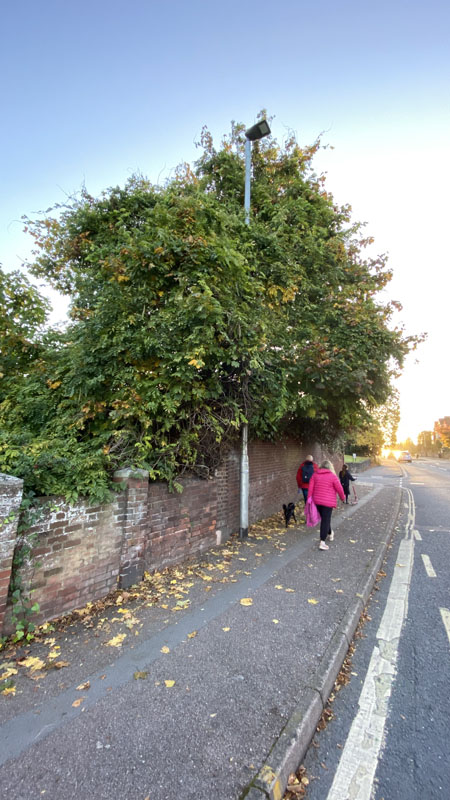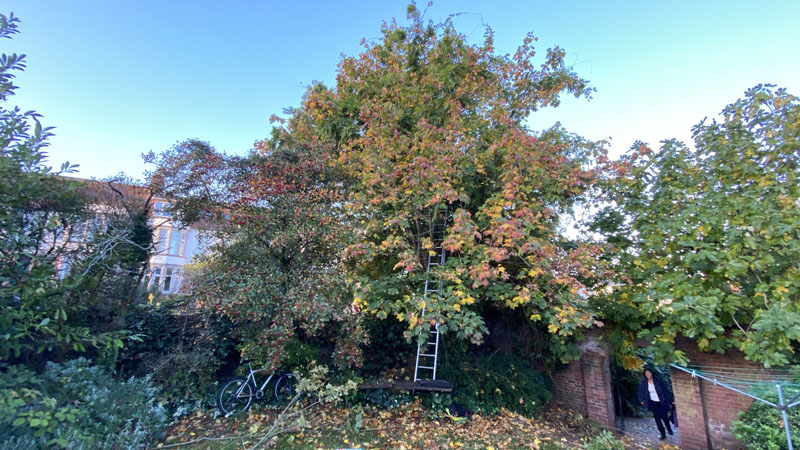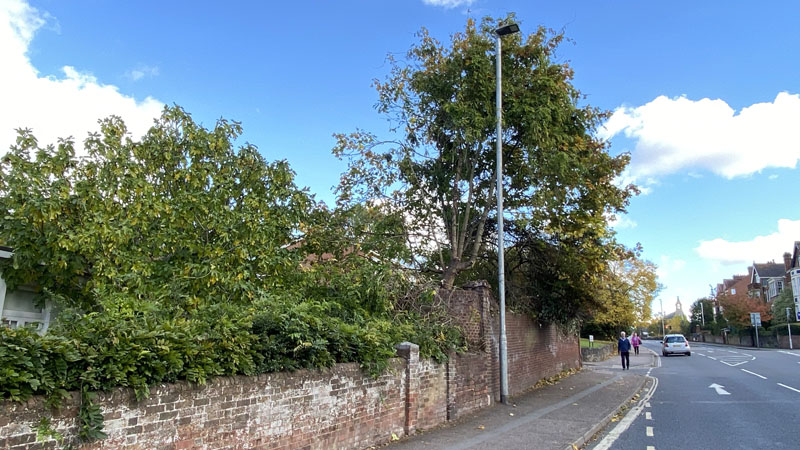 Based In East Devon
COVERING
East Devon & Exeter